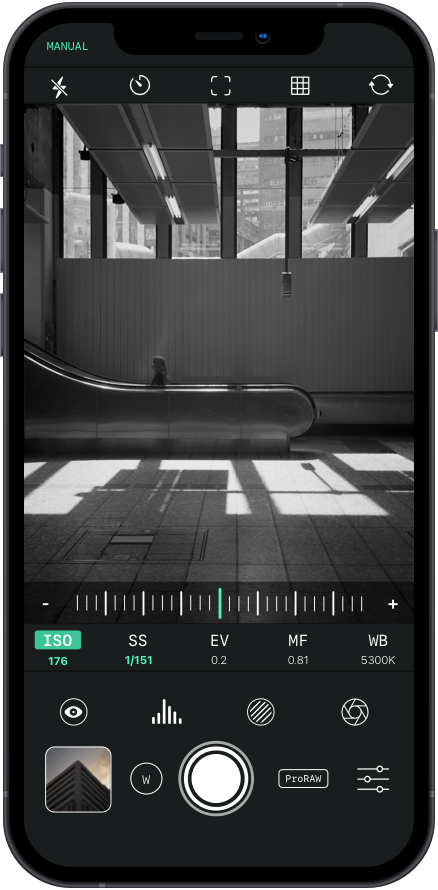 YOUR EVERYDAY PRO-DSLR CAMERA
REEFLEX PRO CAMERA
REEFLEX Pro Camera is the perfect photography app designed for enthusiasts, creatives, and professional photographers. Thanks to its intuitive interface, REEFLEX is easy to use in everyday situations to capture classic "still" photography while still offering a rich set of functionalities for professional use cases, similar to those provided by a regular DSLR camera - like manual controls, exposure/focus guides and the newest Slow Shutter modes for long exposure photography.
iphone photography, reinvented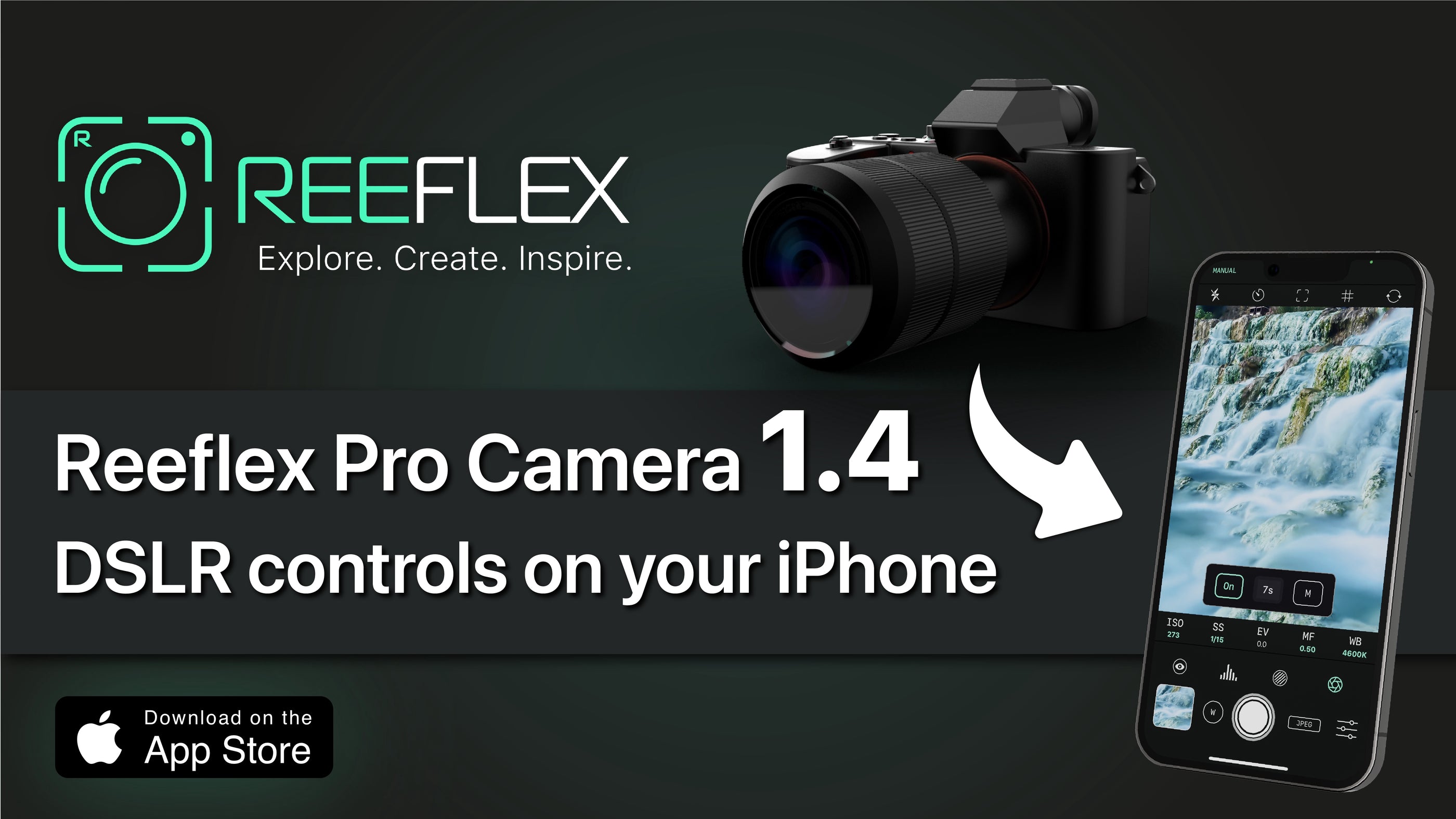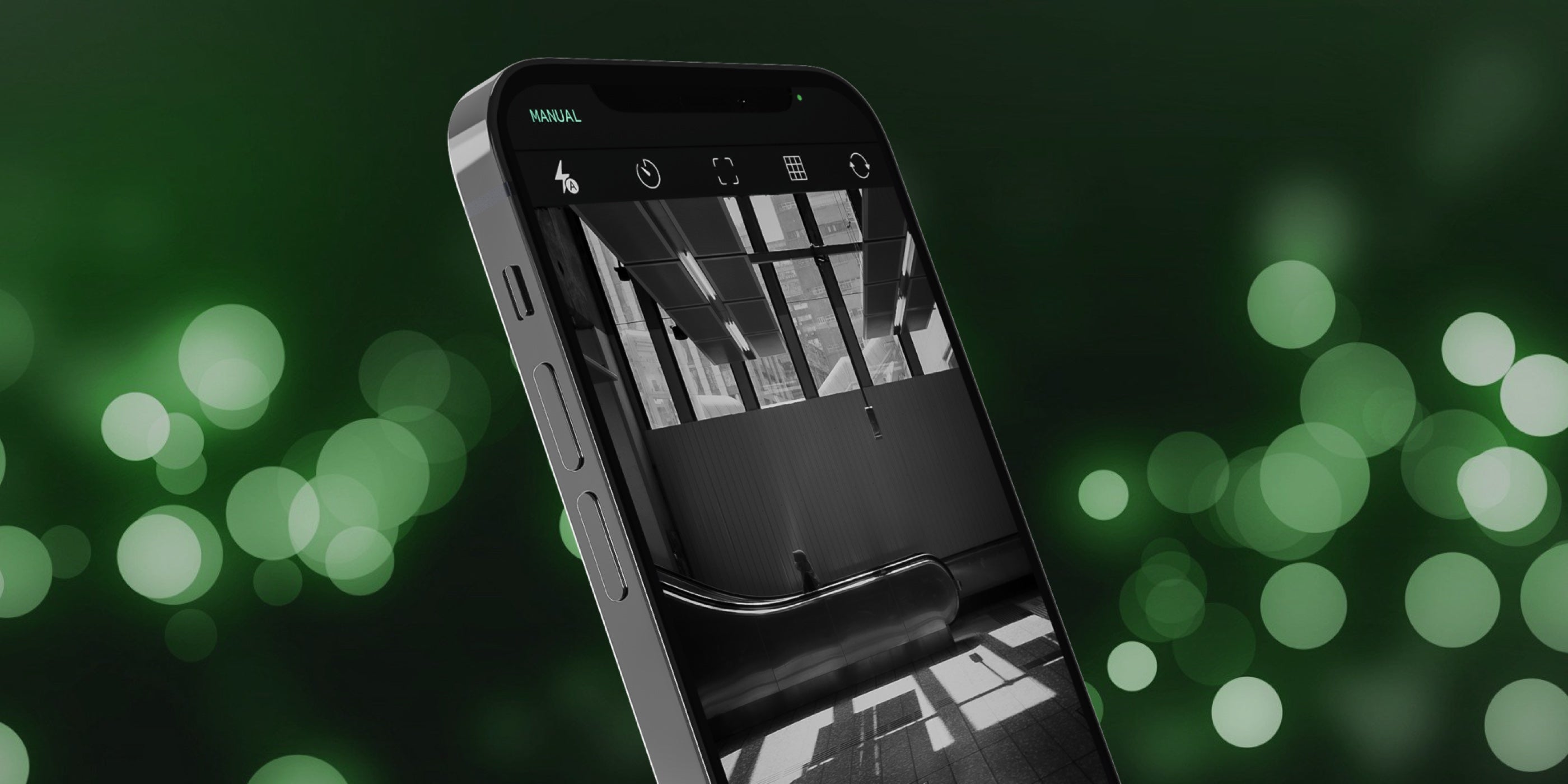 DSLR CONTROLS, ALWAYS WITH YOU
FULL MANUAL CONTROLS
Get perfect shots with adjustable Shutter Speed, White Balance, ISO, Focus and Exposure Value. Nail your exposure using Live Histograms and Zebra Stripes. Achieve best photo composition using the gyroscopic tiltmeter and gridlines. Never miss a sharp shot anymore, using Focus Peaking and AF/EF Reticles.
ALL THE TOOLS YOU NEED, RIGHT IN YOUR POCKET
PRO-DSLR FEATURES PACKED

LIVE HISTOGRAM
Nail your exposure monitoring the RGB or luma histograms.

FOCUS PEAKING
Keep your subject sharp while adjusting the focus manually.

ZEBRA STRIPES
Identify over or underexposed regions in your scene.

SLOW SHUTTER
Create next level long exposure, with Light Trails and Motion Blur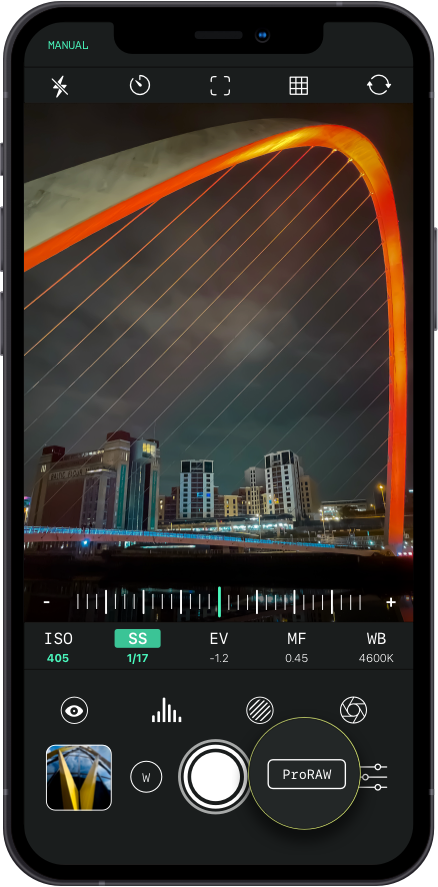 unlimited editing possibilities
ProRAW 48MP and BAYER RAW are HERE
REEFLEX Pro Camera supports shooting photos with the new Apple ProRAW format on the latest iPhones (12/13/14 Pro series). The new ProRAW combines amazing computational photography solutions, like Smart HDR and Deep Fusion, into a linear DNG file for greater flexibility in photo editing. On top of that, REEFLEX allows you to save photos in the industry-standard Bayer RAW format.

Note: 48MP ProRAW is only supported on the ProRAW format on iPhone 14 Pro and Pro Max.
Master your photo capture
Want more out of REEFLEX Pro Camera? We created a detailed tutorial to get you started!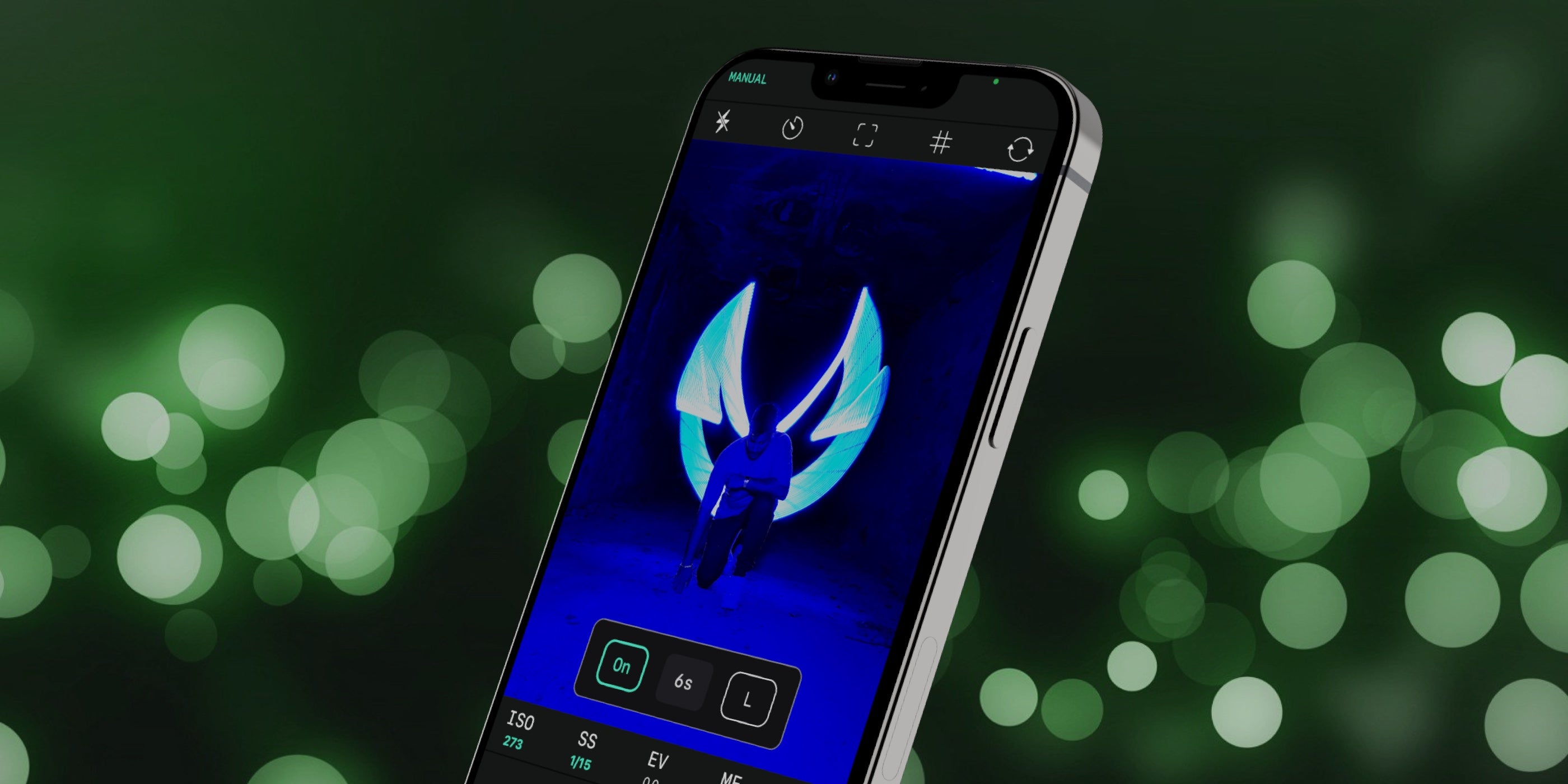 CAPTURE MOVEMENT AND LIGHT, without needing ND filters
HELLO, SLOW SHUTTER
Reeflex now offers the best long exposure tools available on the App Store, providing unparalleled results. Enjoy the flexibility of manual controls and watch the picture forming on the screen. Use Motion Blur to capture moving objects - give moving water a smooth silky appearance, or make moving crowds disappear. Use Light Trails to capture light - frame the movement of the night sky for stunning star trails.
REEFLEx PROVIDES a comprehensive set of tools to shoot classic "still" photography and long exposure photography in a multitude of different formats
ALL THE TOOLS YOU NEED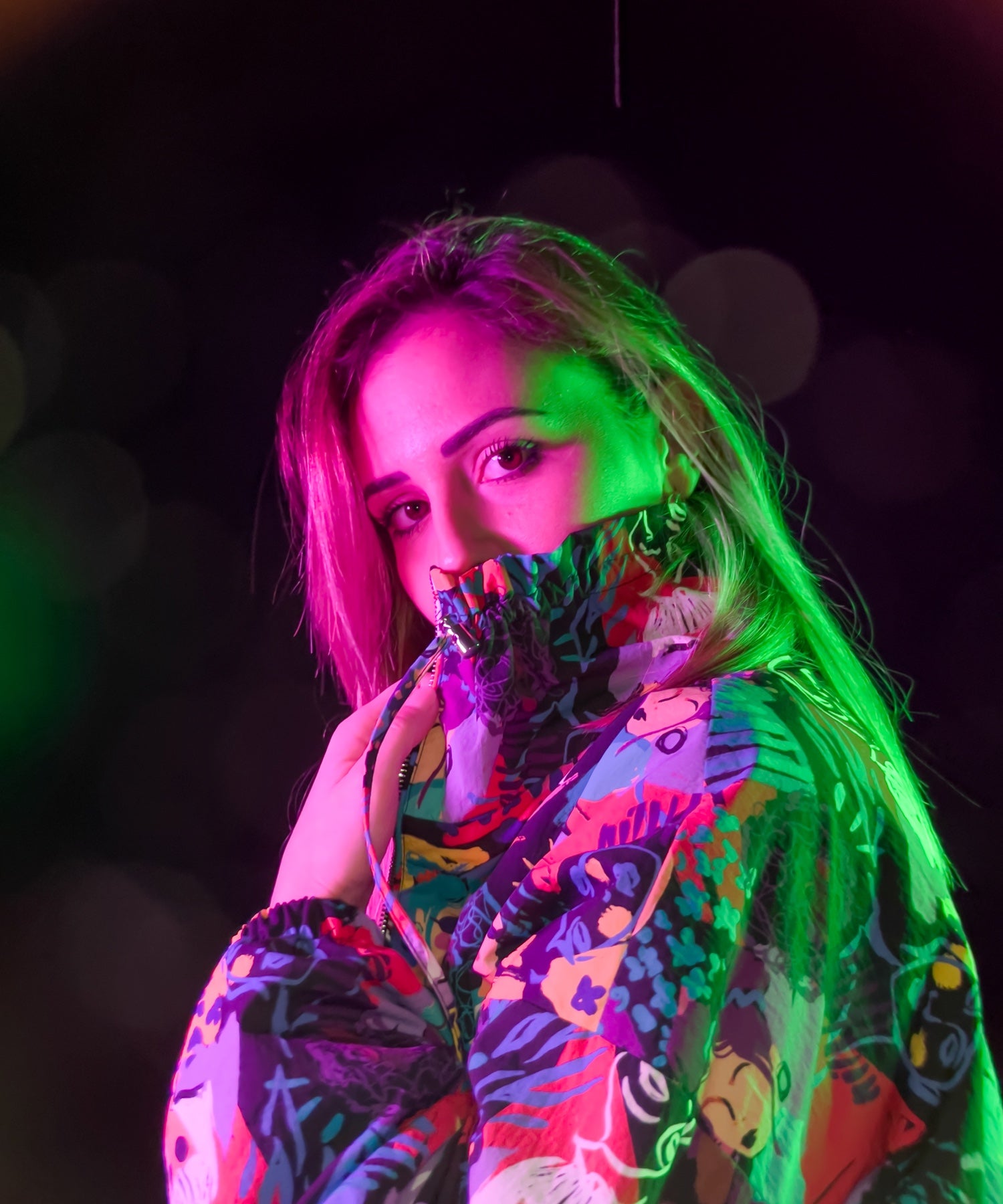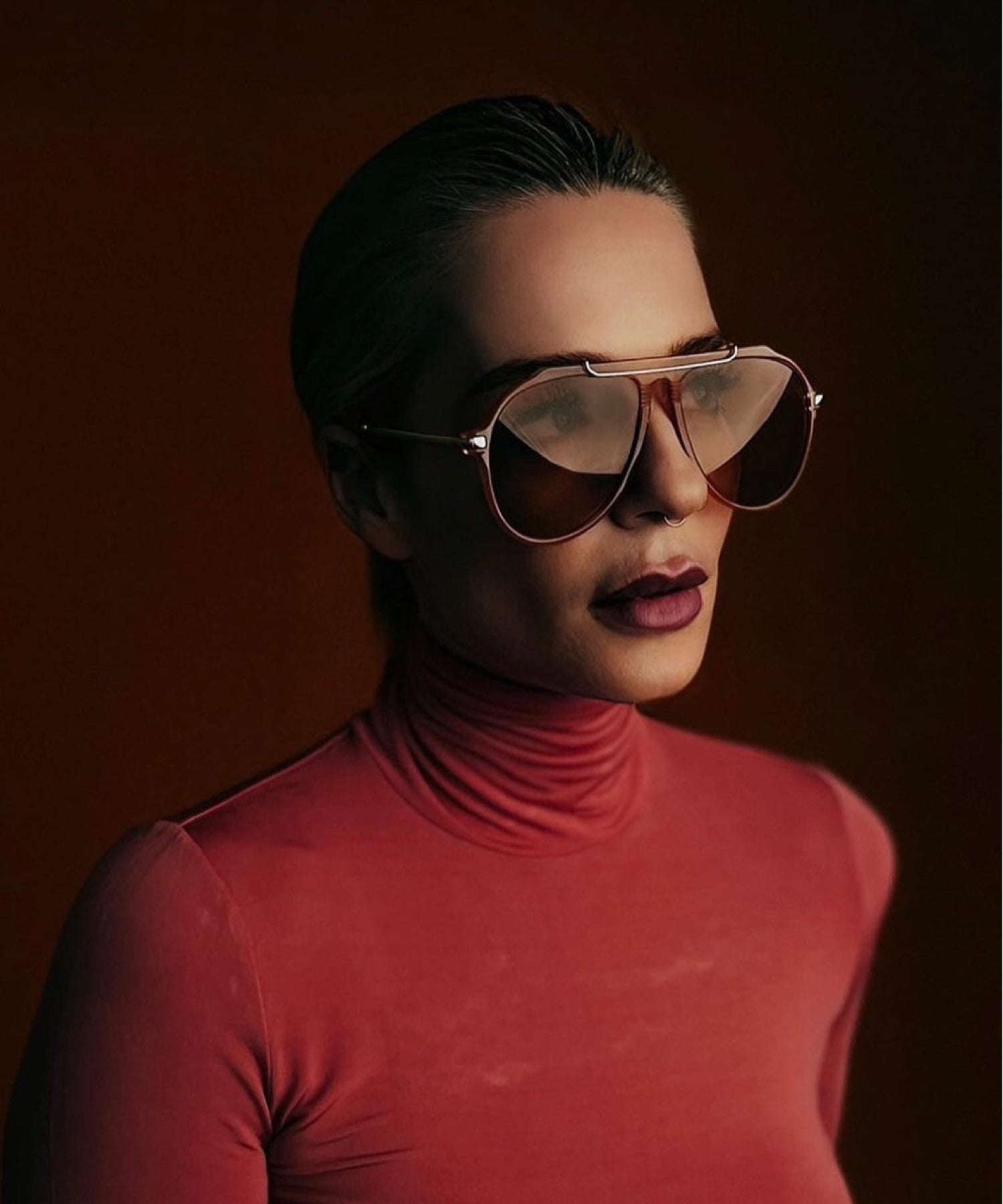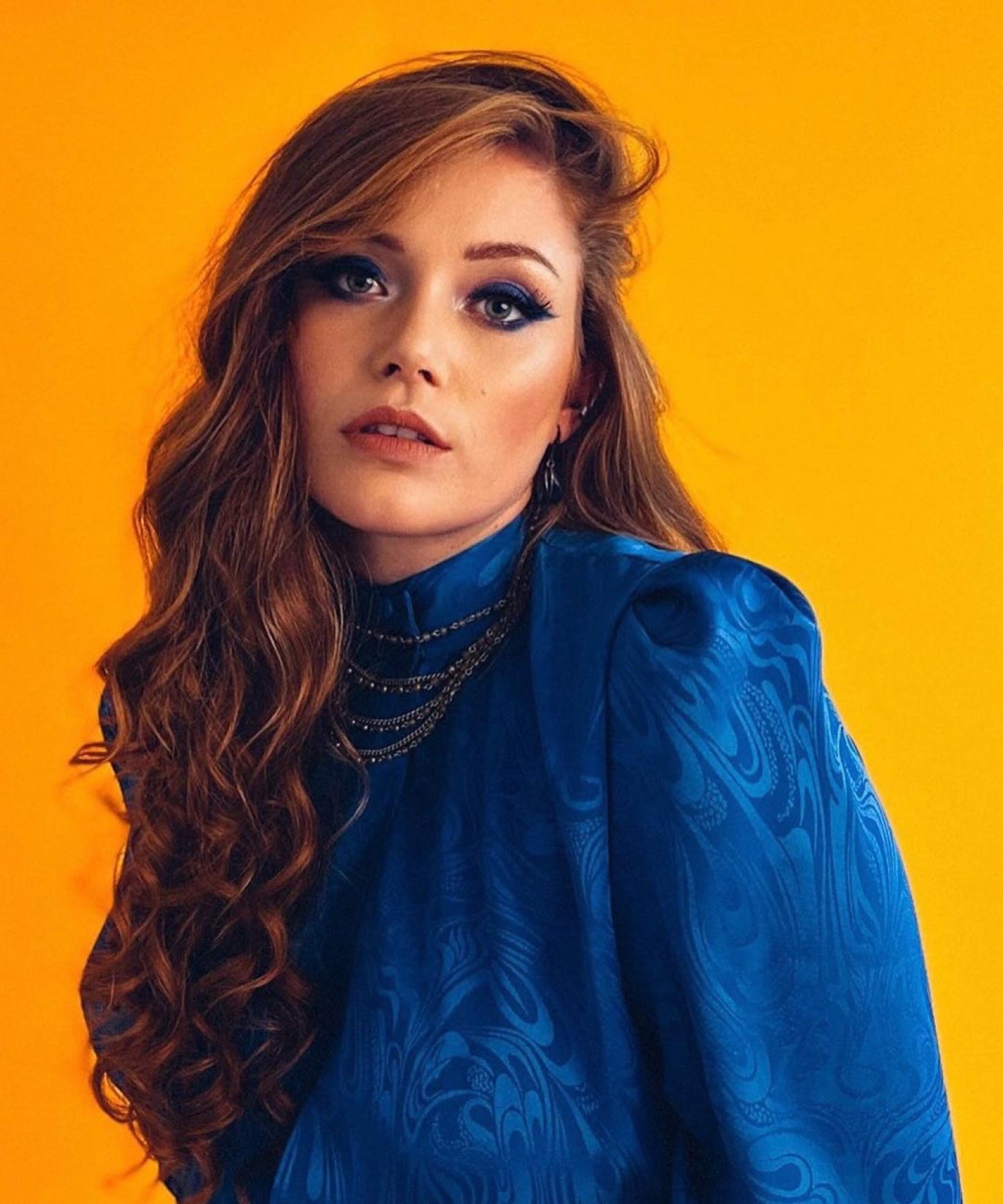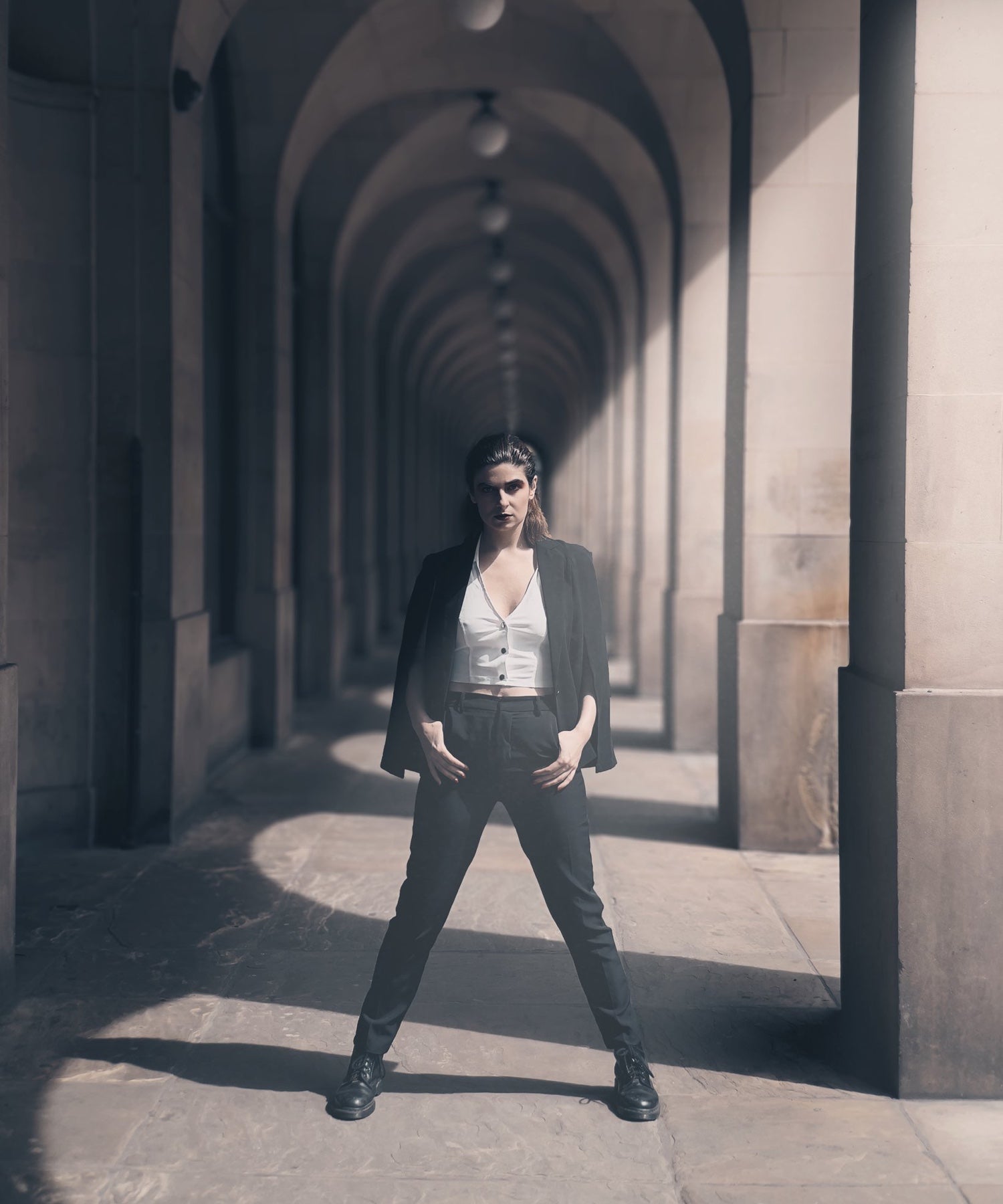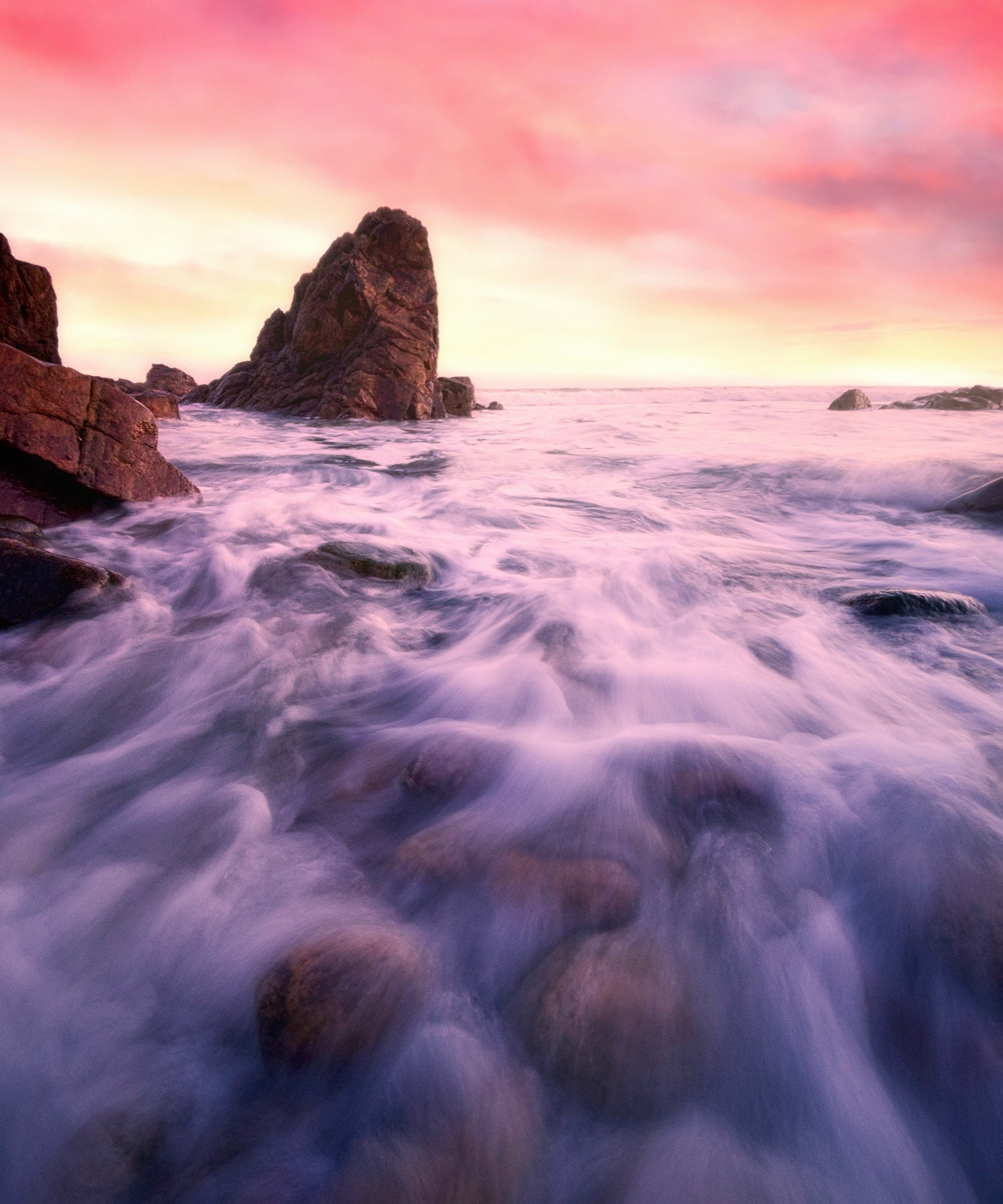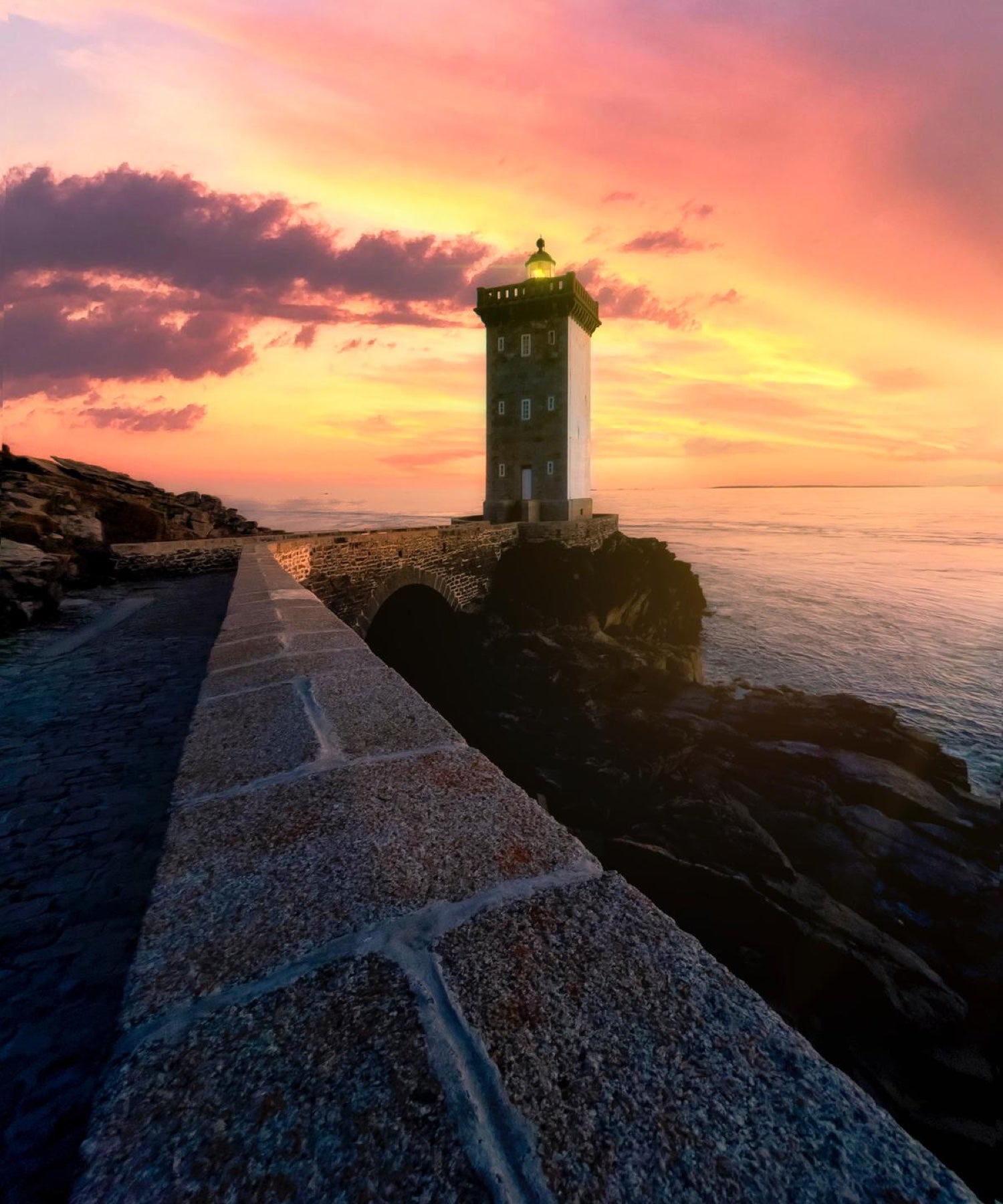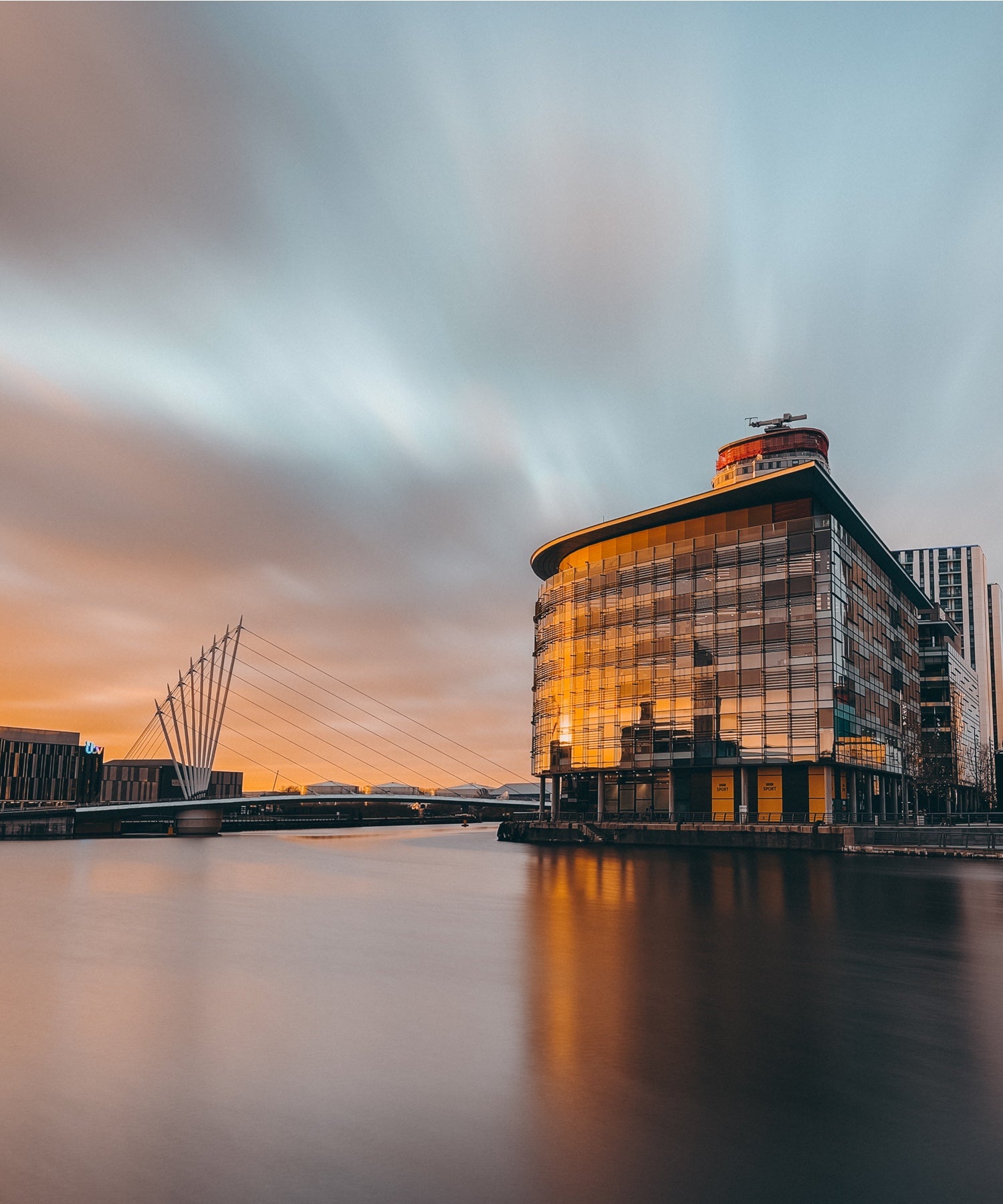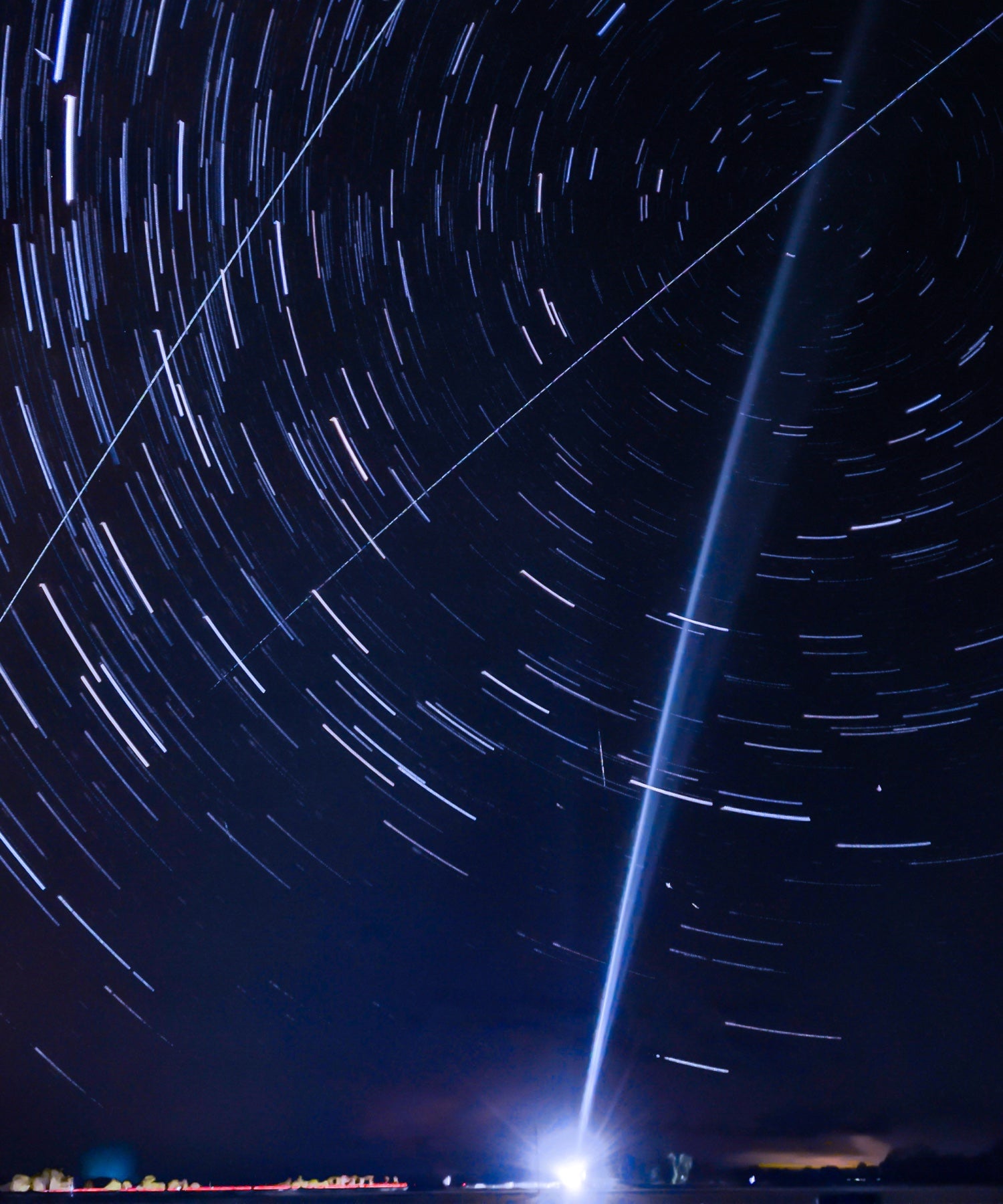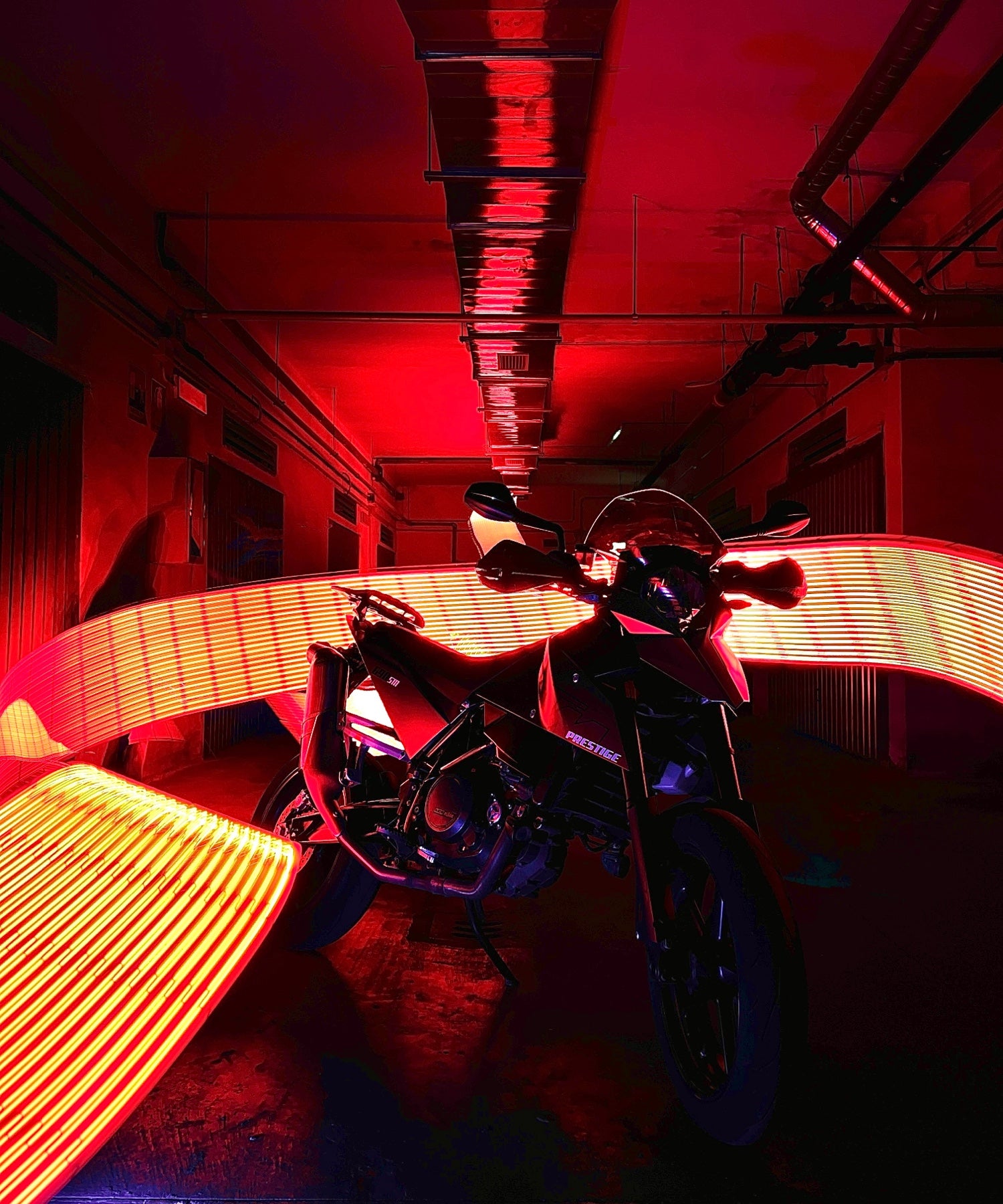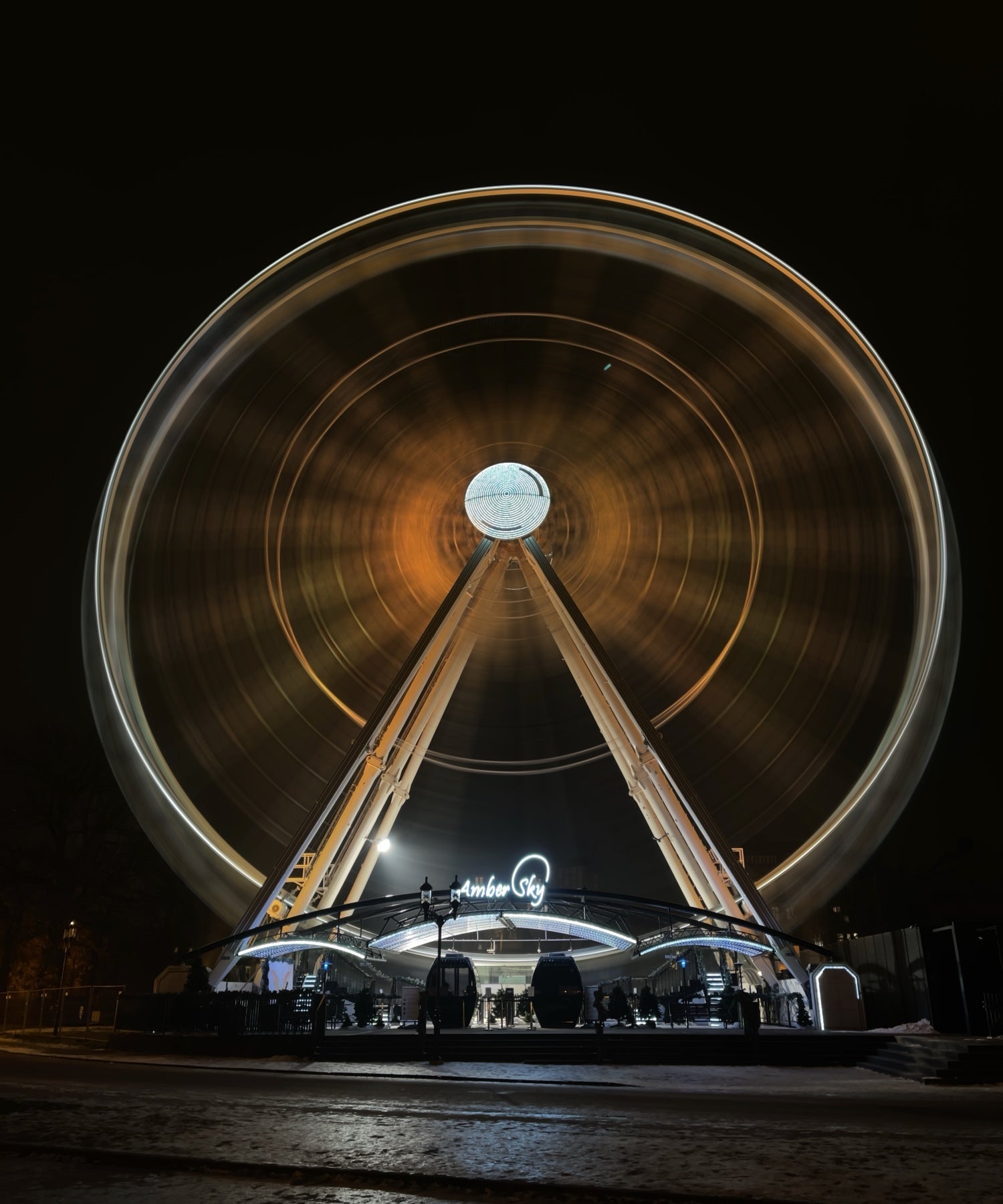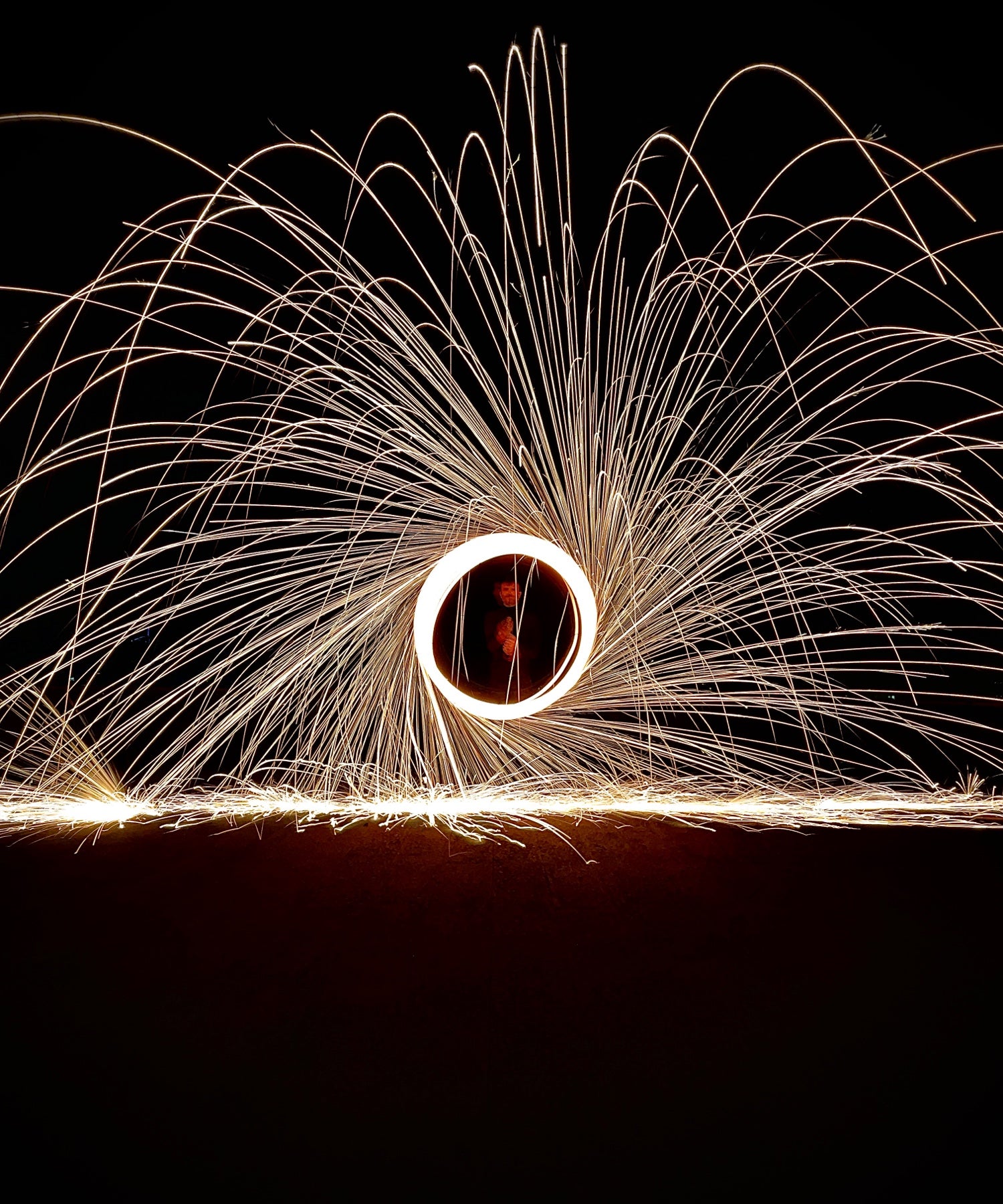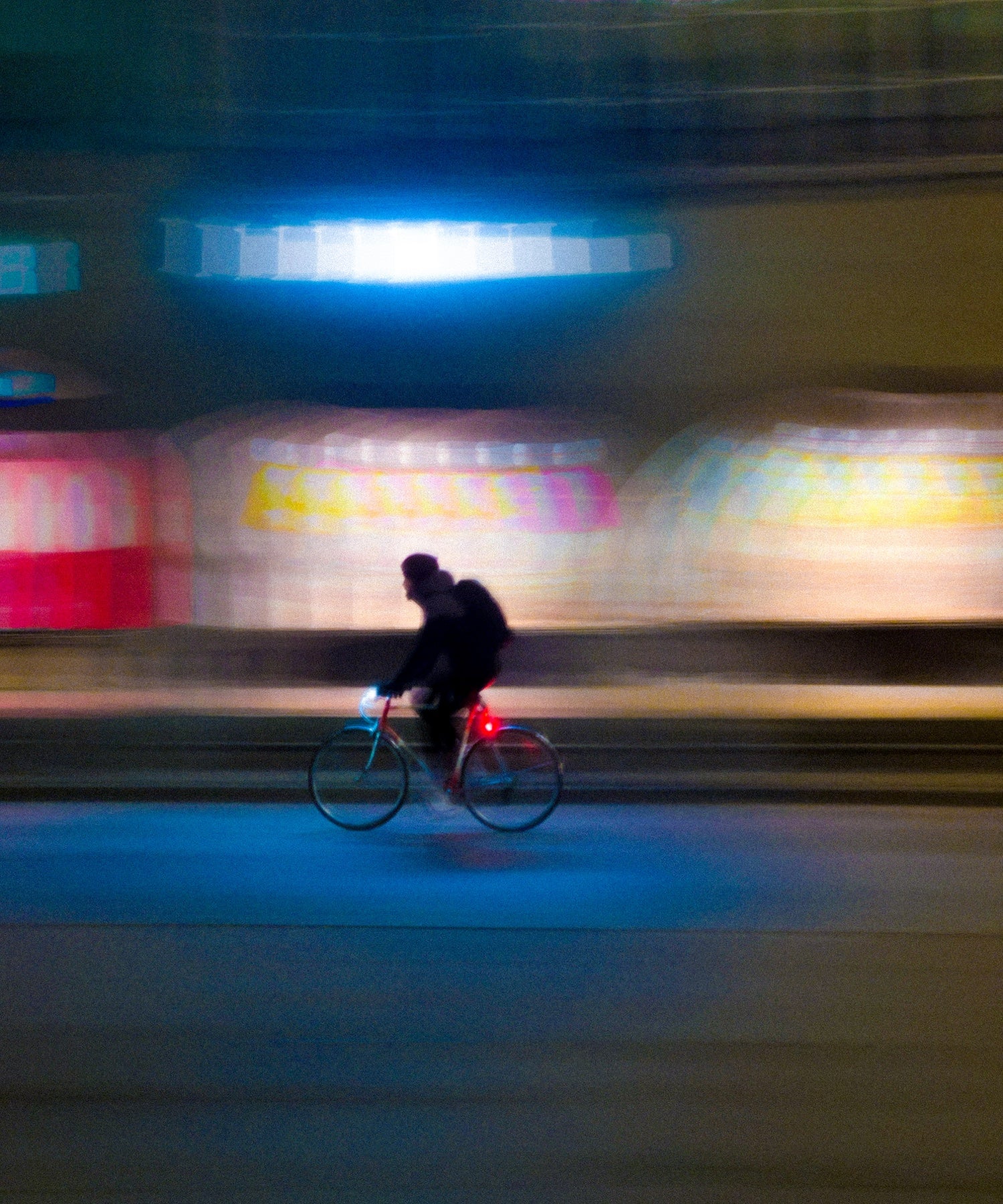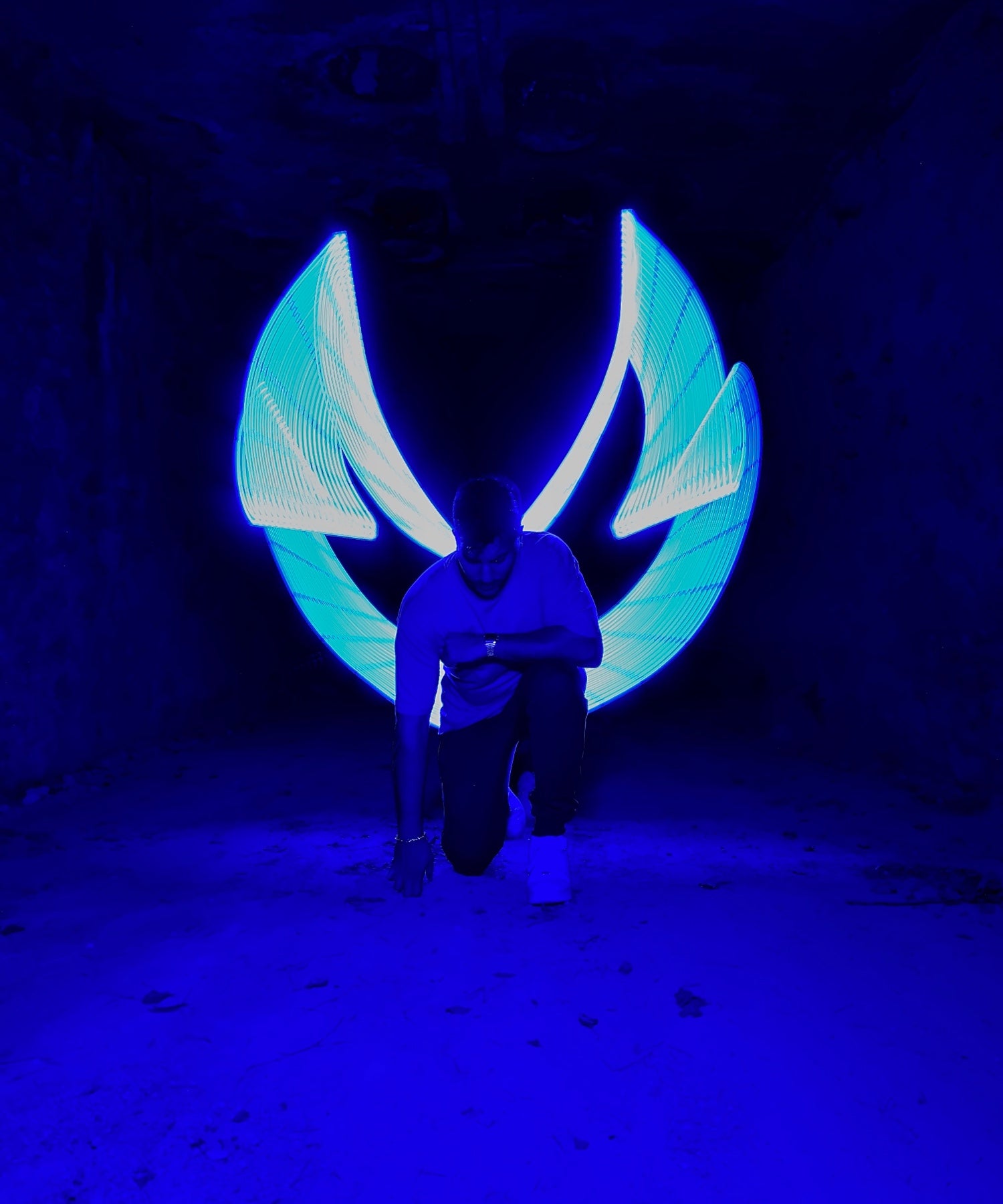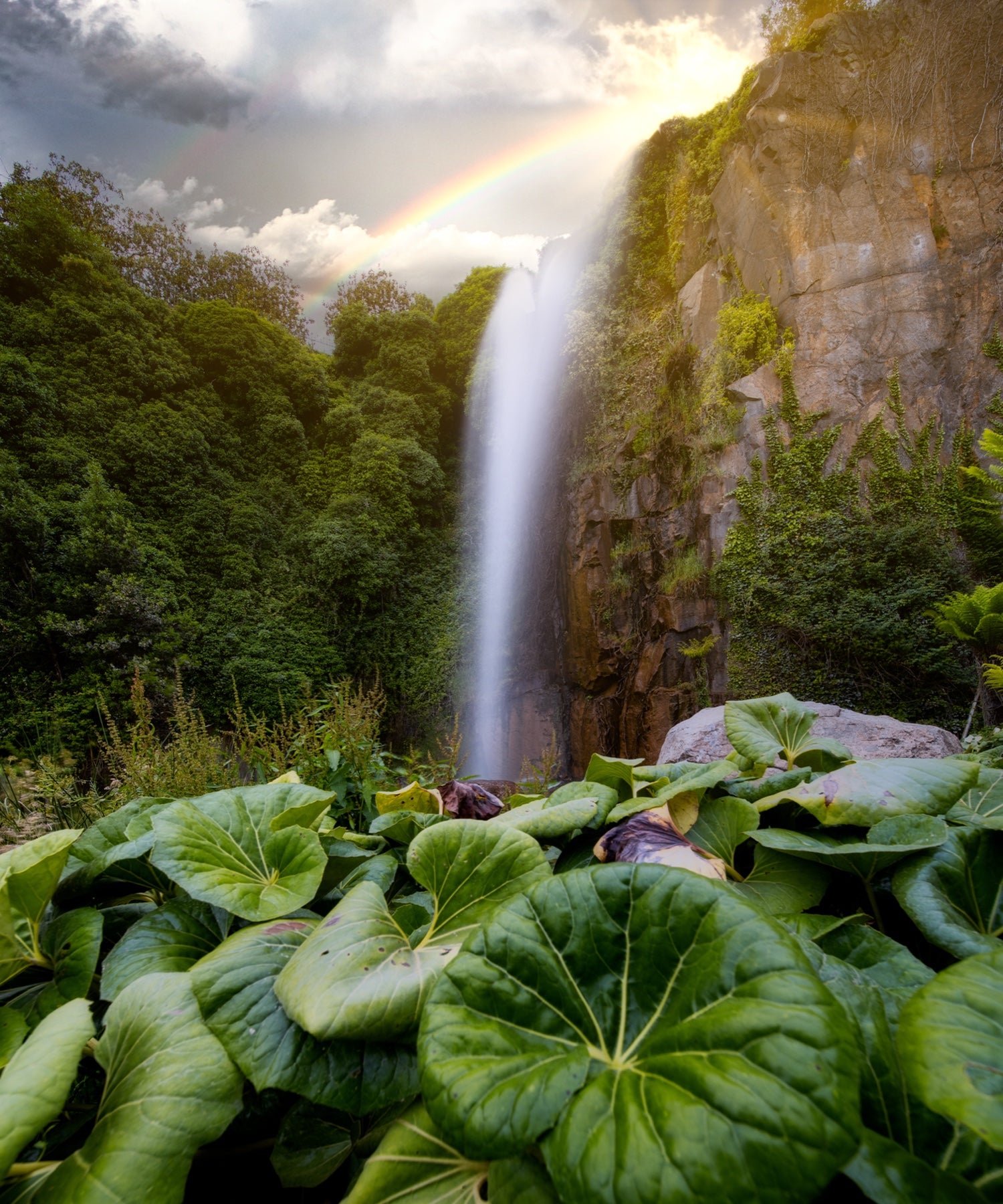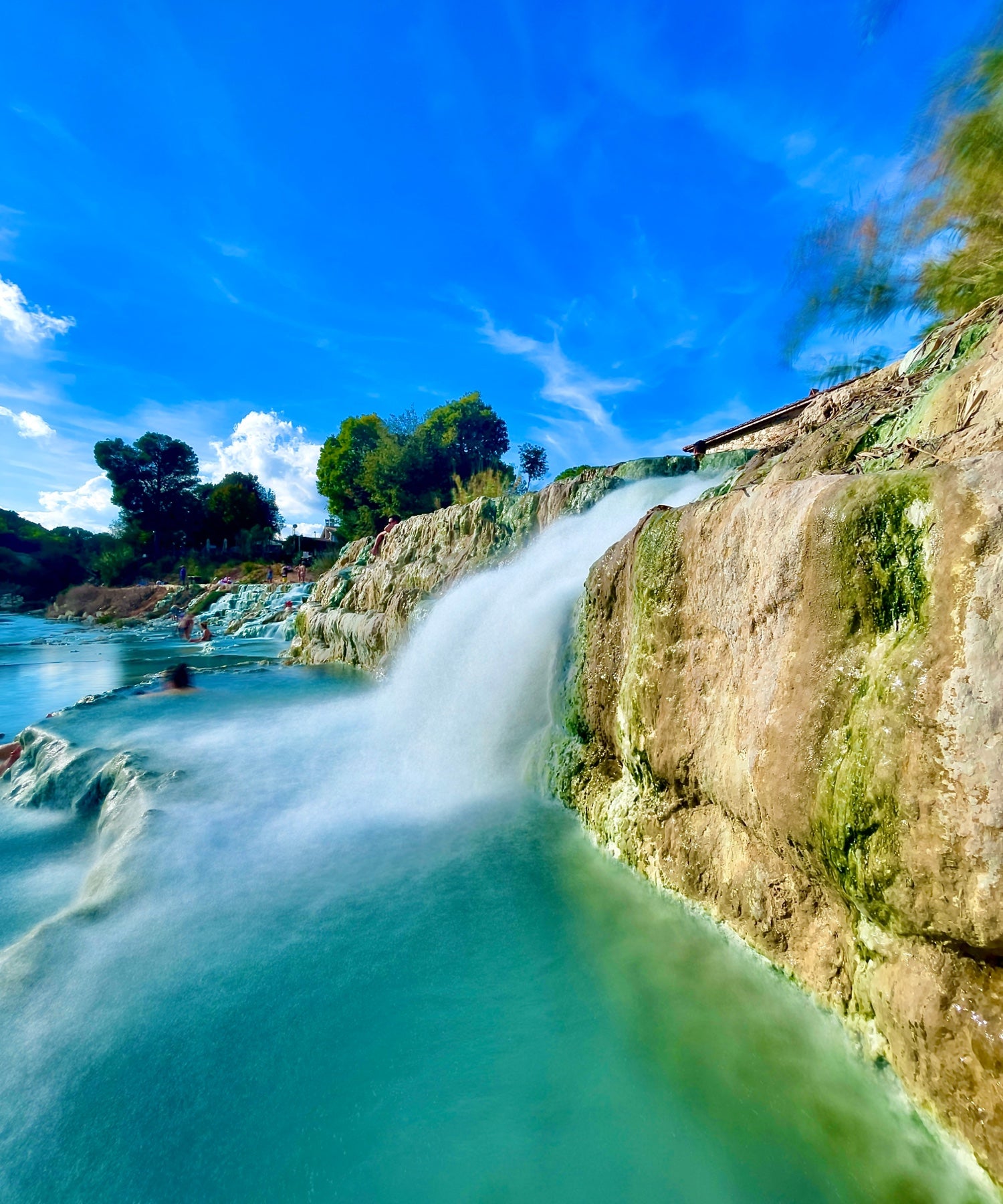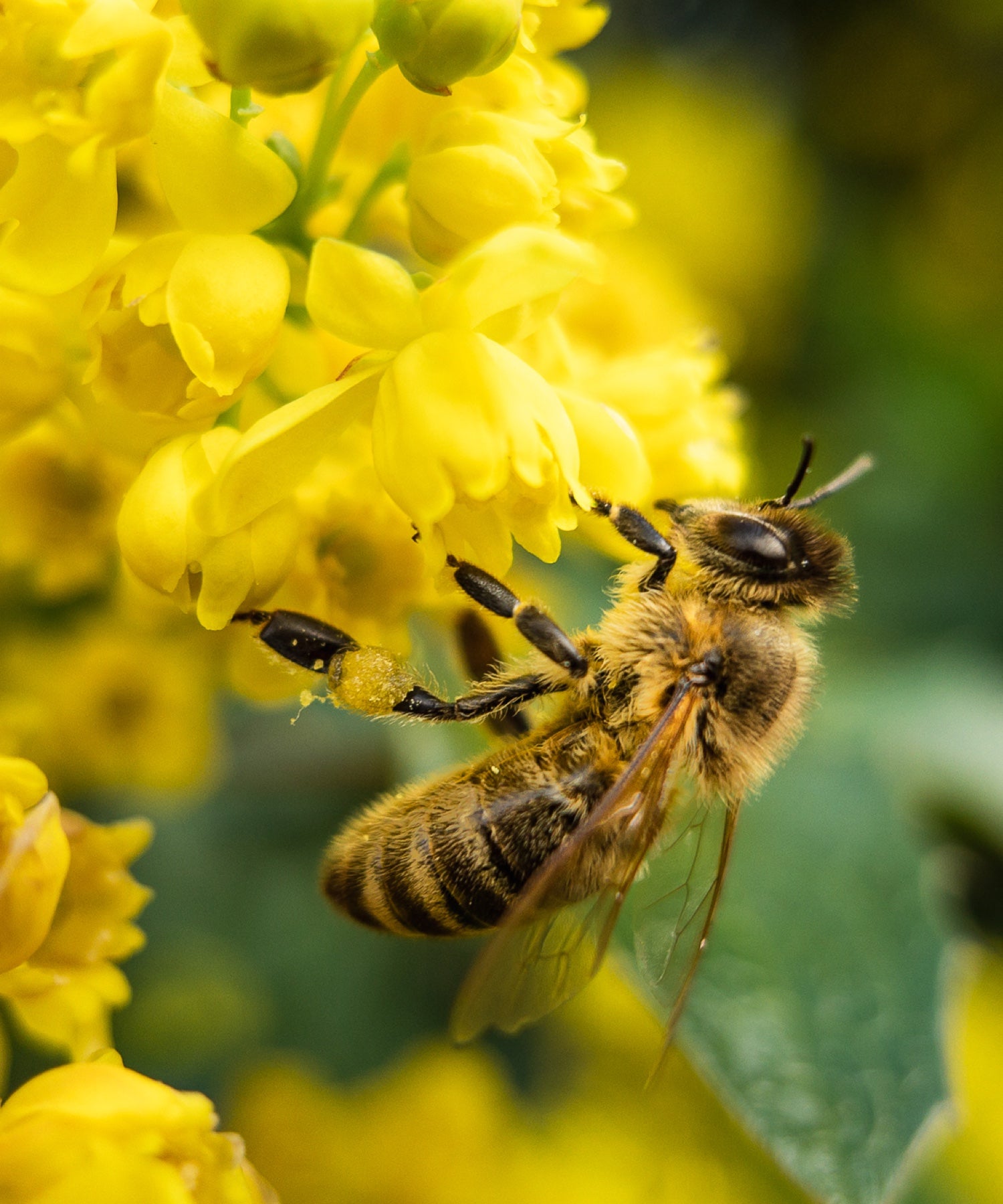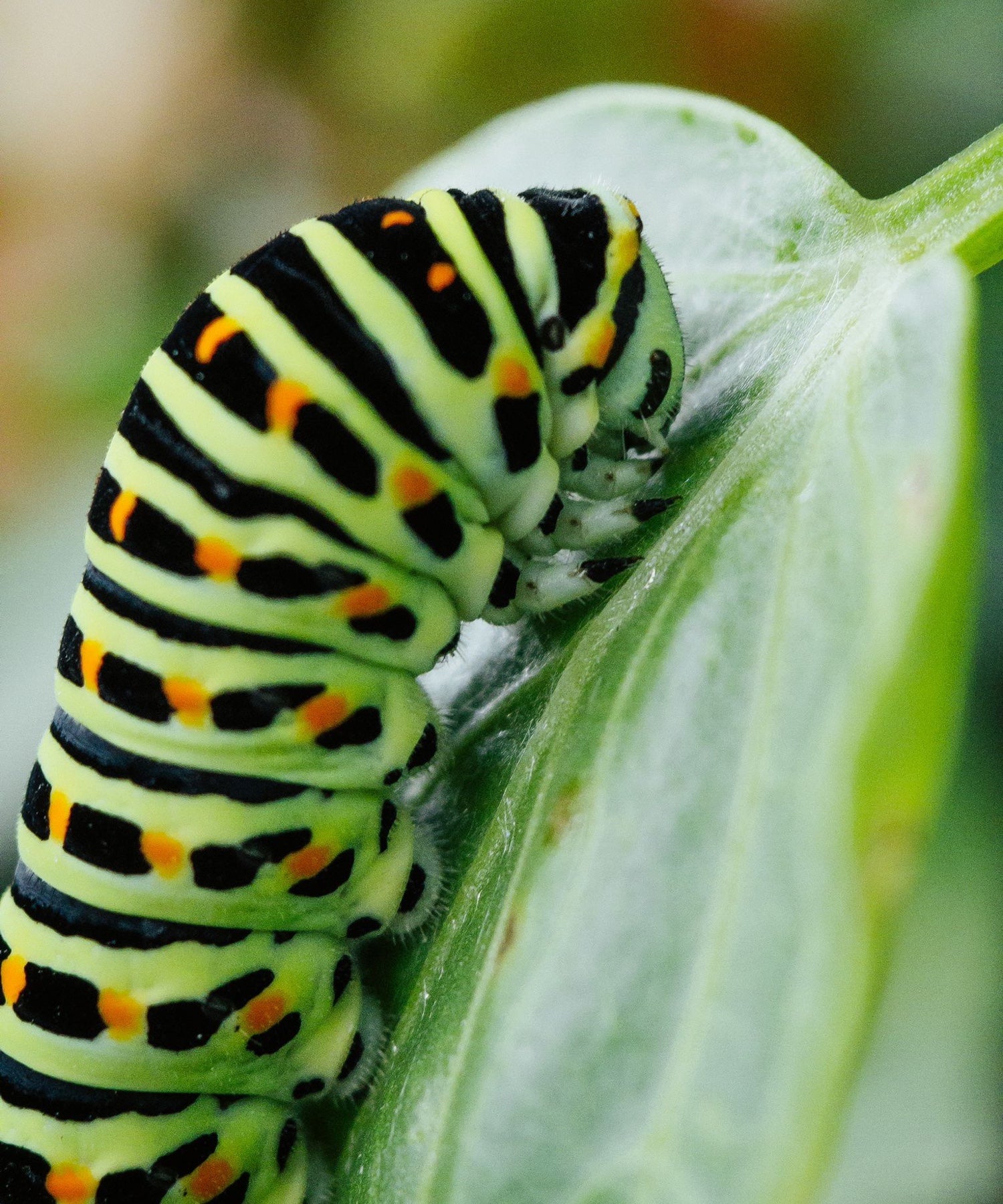 THE BEST DSLR MANUAL CONTROLS CAMERA APP ON THE  APP STORE
STEP UP YOUR PHOTOGRAPHY GAME
Reeflex Pro Camera vs ReeXpose vs ReeHeld
Reeflex Pro Camera provides two capture modes: the classic "still" photography mode (in JPG, HEIF, TIFF, RAW ProRAW formats for compatible iPhones) and the Slow Shutter modes for long exposure photography (only in compressed formats = JPG, TIFF, HEIF).
ReeXpose is uniquely focused on RAW long exposure photography, producing a single full 12-bit DNG file, for broader dynamic range, enhanced editing capabilities and best image quality.
ReeHeld is the perfect tool for capturing stunning long exposure photos on the go, without the need for a tripod, producing photos in compressed formats that can be easily shared with your passionate friends and followers.
Reeflex Pro Camera has a broad scope and versatility, offering both "still" photography and LE photography in compressed formats. Reeflex is aimed to best serve a broader audience of photographers, more or less experienced (and beginners).
ReeXpose is mostly suited for experienced photographers looking to set the bar higher with their long exposure photography, being able to work on RAW files (DNG), which means higher dynamic range and enhanced editing capabilities necessarily requiring post-processing after the photo is captured.
ReeHeld is the perfect tool for capturing stunning long exposure photos on the go, designed for both amateur and professional photographers. With its easy-to-use interface and intelligent stabilisation technology, ReeHeld is particularly well-suited for amateur photographers looking to experiment with long exposure photography, or for those who want to capture breathtaking images when not carrying a tripod. Shoot long exposure, anytime, anywhere.
Got questions? Write us: support@reeflexstore.com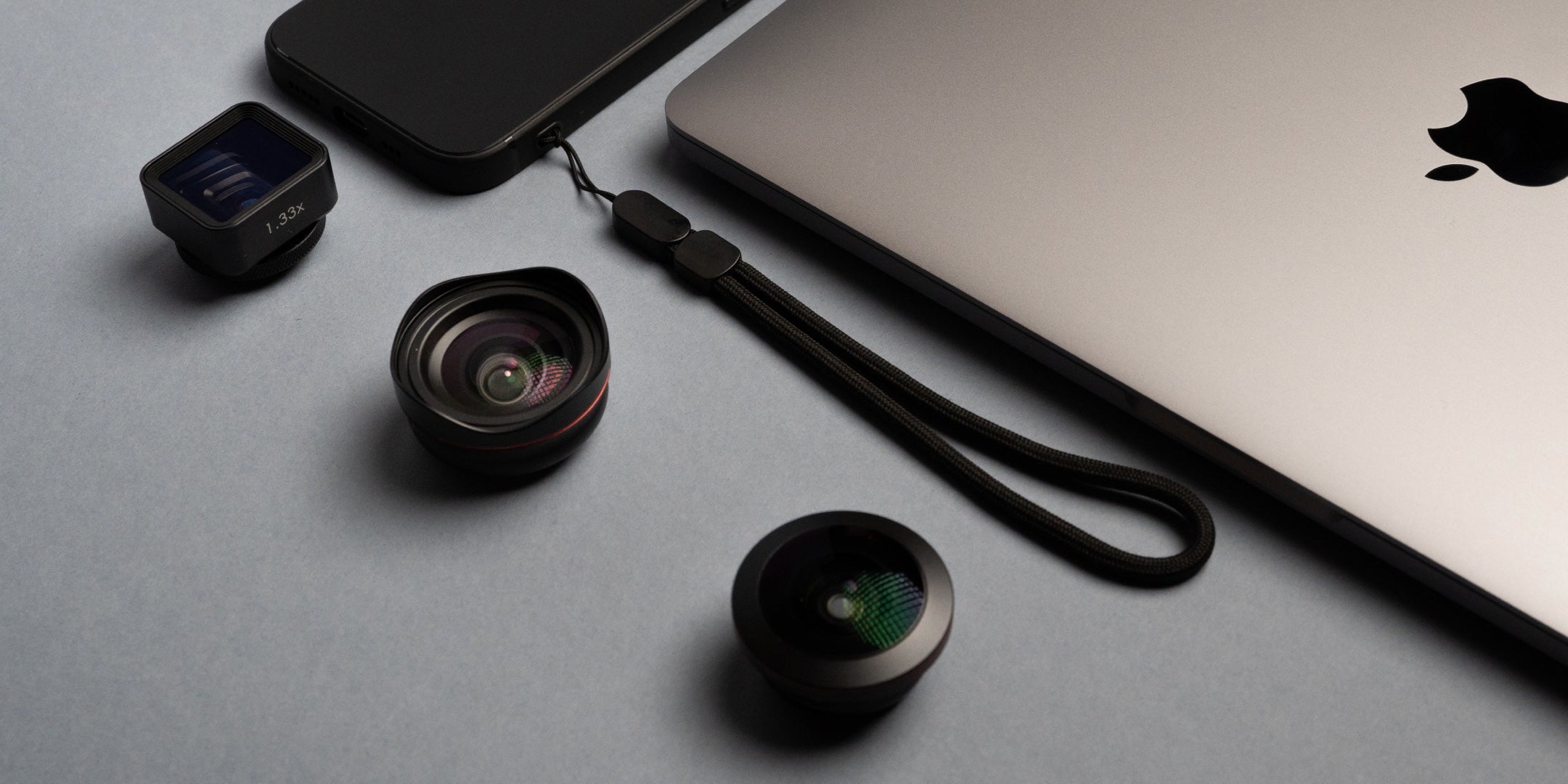 STEP UP YOUR IPHONE PHOTOGRAPHY & VIDEOGRAPHY GAME
PRO SERIES LENSES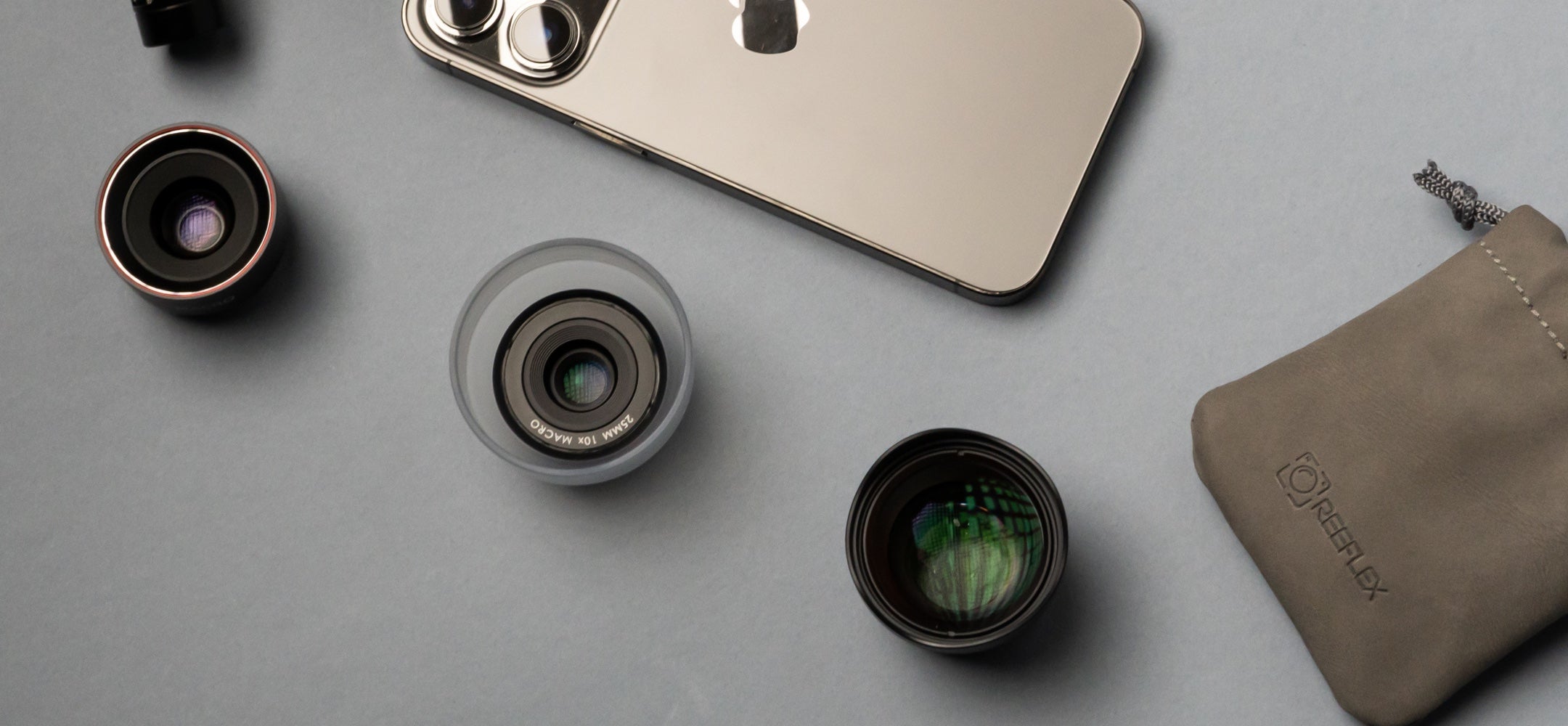 STEP UP YOUR IPHONE PHOTOGRAPHY & VIDEOGRAPHY GAME
PRO SERIES LENSES